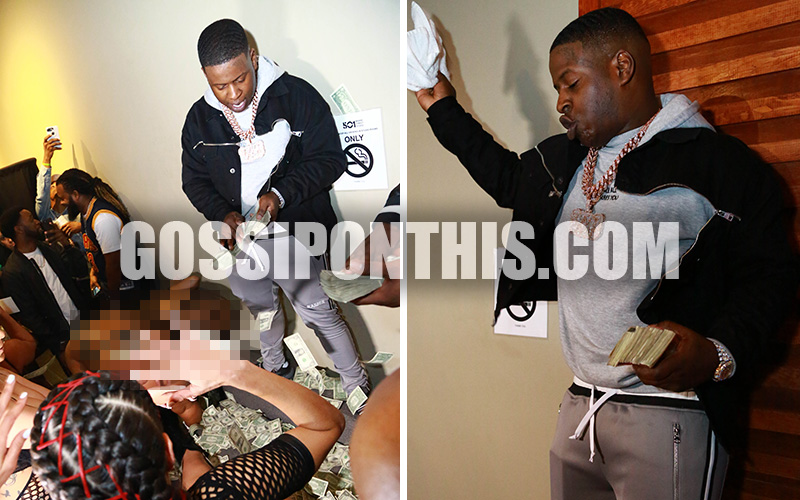 Toot toot!
In celebration of the release of his debut album 2.23, Blac Youngsta hosted a private listening session earlier this week, and of course the party featured a number of twerking strippers and $5,000 worth of money showers.
Before playing songs from the album, including its breakout single "Booty," Blac Youngsta explained its origins and why he decided to name the project 2.23. According to the Memphis rapper, back in his "street days," it took him exactly 223 days to earn his first million dollars. It's also no coincidence that the album dropped today, which is February 23rd (aka 2/23). And just in case you didn't know, .223 is also a type of assault rifle bullet.
The listening party for Youngsta's new album was held in Atlanta at Mean Street Studios, which is owned by DJ Drama and Cannon, who both were present and accounted for at the bash.
Check out our exclusive pics and video footage below:
GOT EXCLUSIVE: Blac Youngsta Throws $5K on Strippers at Private Listening Party for Debut Album "2.23" is a post from: Gossip On This – Pop Culture, News, Videos & Humor