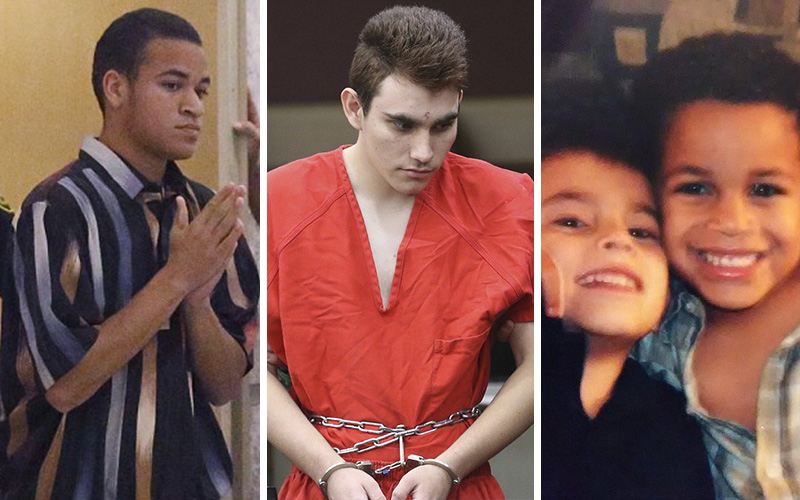 Parkland shooter Nikolas Cruz appeared in court on Wednesday (Mar. 14) where the 19-year-old was arraigned on first-degree and attempted murder charges, and one of the people who stood out at his hearing was his half-brother, 18-year-old Zachary Cruz, who is Black.
Following the massacre at Marjory Stoneman Douglas High School in Parkland, Florida, where which 17 students and staff members were killed, Nikolas' brother Zachary was involuntarily committed to a mental health facility.
Photos of Zachary Cruz in court showed him breaking down into tears during the court hearing as his brother's charges were announced and the prosecutor revealed that he was seeking the death penalty.
Here are some things you need to know about Zachary Cruz.
Nikolas Cruz's brother Zachary is Black, and they share the same biological mother.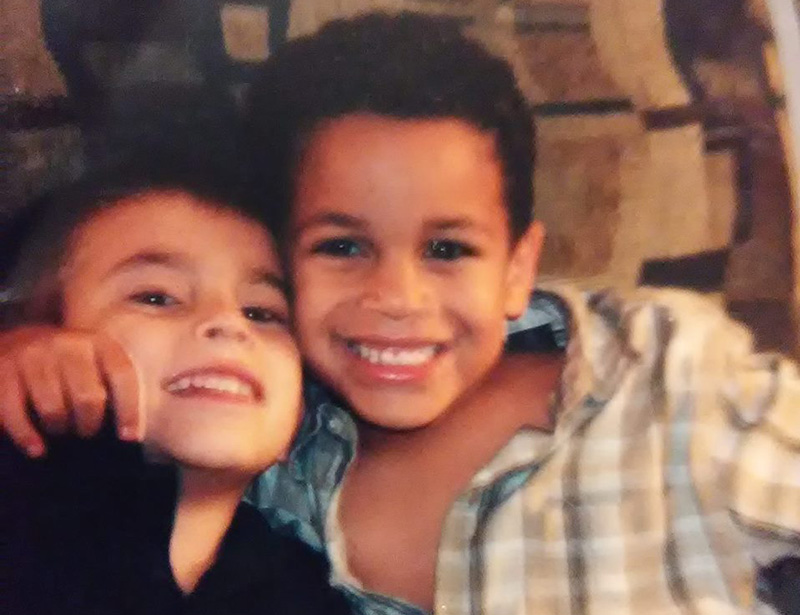 To the surprise of many, Zachary Cruz, the younger brother of Nikolas Cruz, is African American, which seems odd considering Nikolas was reportedly a proud racist and often shared his prejudiced views on the Internet.
According to CNN, Nikolas took part in a private Instagram chat and spoke on killing Mexicans, keeping Black people in chains, and cutting their necks. Cruz also talked about his hatred for Jews, gays, and white women who were in interracial marriages.
According to a Florida Department of Children and Families investigative report, in 2015, Cruz had a "Nazi symbol drawn on his book bag" and "hate signs on a book bag stating, 'I hate n**gers.'"
Zachary and Nikolas share the same biological mother.
Zachary and Nikolas' mother was a drug addict and she gave them up for adoption to a married couple, Lynda and Roger Cruz.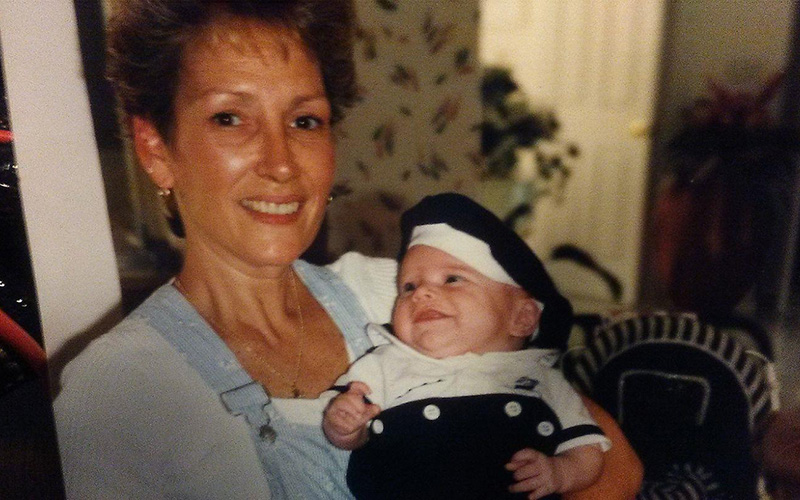 A neighbor who lived next to Nikolas' family between 1999 and 2000 told Radar Online that the troubled teen's mother was a drug addict, who put him and his brother up for adoption.
"Nick's biological mother was just a complete screwup, drug addict and thief," Trish Devaney told the site.
A woman by the name of Lynda Cruz paid $50,000 to adopt Nikolas from the hospital when he was just days old. She also paid another $15,000 to adopt Nikolas' brother Zachary when she found out the boys' mother was pregnant with him in jail. From there, the brothers remained in the custody of Lynda and her husband Roger.
"She was happy with Nikolas and wasn't going to try for another one, but when she found out he would have a biological brother, she decided right away to take him and her husband was on board," Devaney said. "The birth mother was just a mess and I even said to Lynda, 'You don't know the mother's background.' Both children were born after one-night stands. The birth mother, she didn't even really know who the two biological fathers were."
Lynda's husband Roger died of a heart condition in 2004 and Lynda recently died of pneumonia last November at the age of 68. Her death is believed to have taken Nikolas over the edge.
Zachary Cruz was committed to a mental facility days after Nikolas shot up Marjory Stoneman Douglas High School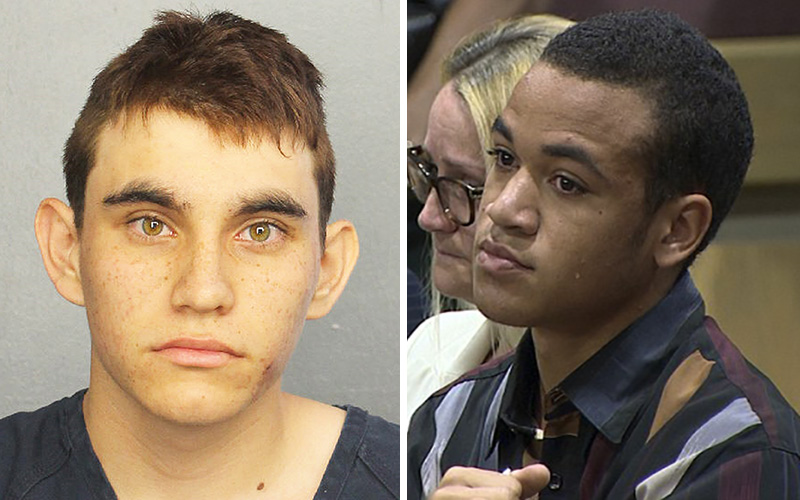 Days after the Nikolas' shooting, Zachary was removed from the home of family friends who took him in after Lynda's death and was involuntarily committed to a mental facility under Florida's Baker Act, which allows for a person to be held for up to 72 hours for mental evaluation through a psychiatric exam.
"He was hospitalized because he was shocked," a neighbor who lived near Cruz when he was growing up said. "They were close growing up."
Zachary was committed just a week before his 18th birthday.
Zachary and his friends would often bully Nikolas because he resented him, but now he regrets it.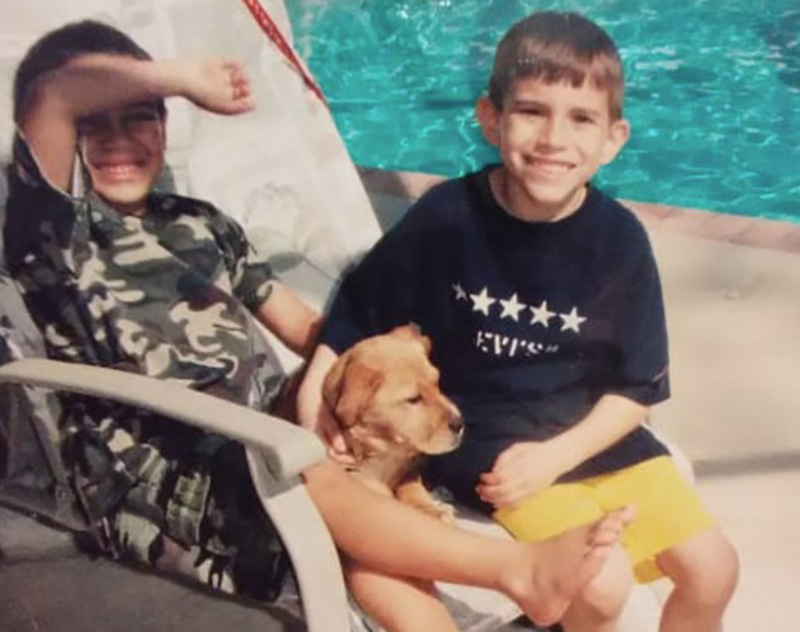 Two days after the massacre, Zachary told investigators that he felt guilty about the shooting and could have prevented it from happening. He said that he and his friends would often bully Nikolas and he now regrets it.
Zachary also shared that he resented Nikolas because he believed he was favored over him with their new adoptive family, which explained the taunting.
Zachary Cruz has a lengthy criminal background.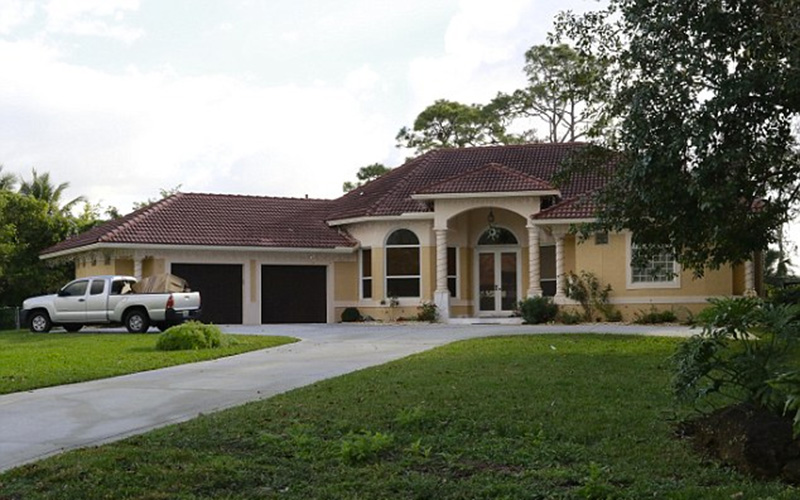 Zachary is no stranger when it comes to the law, and according to the NY Post, Broward County Sheriff's Office was called around 25 times about Zachary.
Zachary's adoptive mother Lynda called the police to report he had run away, and also over fights that occurred between him and Nikolas. One time she reported to officers that Zachary had hit her.
Another 19 calls were reported by police to the family home having to deal with Nikolas.
A few months before the shooting, the Cruz brothers were pictured holding their adoptive mother Lynda's ashes.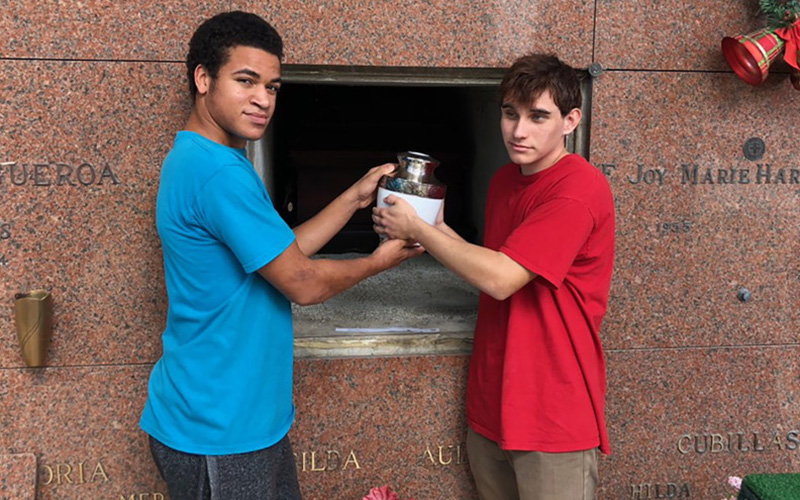 Days after the shooting, a photo showing Zach and Nikolas holding the remains of their adoptive mother Lynda—who died in November 2017 due to complications from the flu—in a crematorial urn surfaced on the Internet.
In the photo, which appears to be taken at a mausoleum, the Cruz brothers actually appeared to have been actually getting along.
Zachary Cruz cried at his brother Nikolas' court arraignment.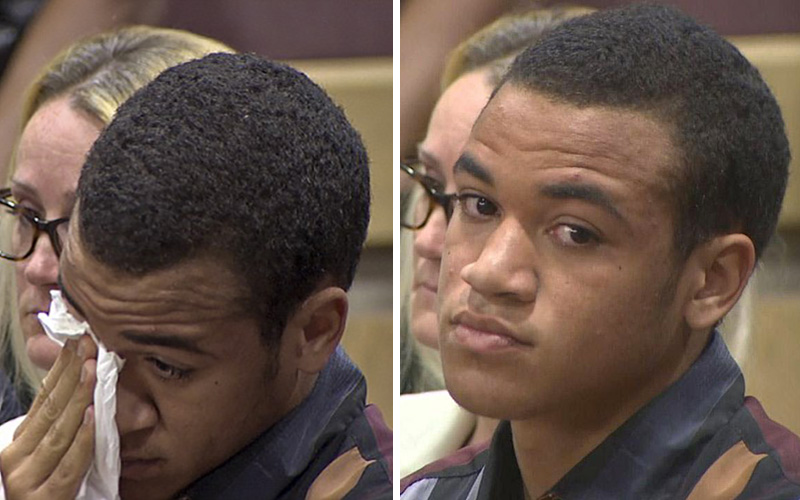 Nikolas Cruz was in court Wednesday for his arraignment for last month's massacre at Marjorie Stoneman Douglas High School in Parkland, Florida.
Cruz, wearing a red jumpsuit and shackled at his waist and ankles, bowed his head during most of the hearing, and said nothing as judge Elizabeth Scherer entered a not-guilty plea the teen's behalf. However, his younger brother Zachary became emotional during the hearing and was pictured crying.
Family members of nine of the victims of the attack were present for the arraignment, and while some cried, one upset relative yelled out to Cruz, calling him a "son of a bitch."
A Broward County grand jury indicted Cruz on 17 counts of first-degree murder and attempted murder. Wednesday's plea came after Cruz's defense attorney said that he was standing mute on the charges, which means he declined to enter a plea.
State prosecutors said that they would be seeking the death penalty for Cruz, a decision Florida Republican Governor Rick Scott says he agrees with. A trial date will be decided on April 27th.
Cruz's court appearance just so happened to be the same day of a nationwide school walkout in protest of gun violence and to pressure Congress to approve gun control legislation.
Zachary Cruz: Fast Facts About Parkland Shooter Nikolas Cruz's Brother, Who Is Black is a post from: Gossip On This – Pop Culture, News, Videos & Humor