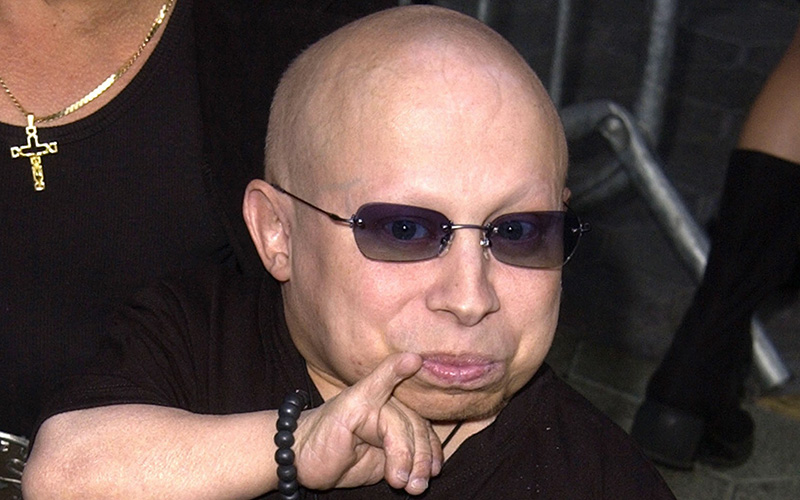 Verne Troyer, a popular actor best known for playing Mini-Mi in the "Austin Powers" movies, has died at the age of 49.
The actor, who was considered one of the shortest men in the world, passed away Saturday (Apr. 21), according to a statement from his family obtained by TMZ. According ot the site, Troyer had been on life support since being rushed to the hospital about two weeks ago after police received a report that he was upset, drunk and suicidal, and was treated for alcohol poisoning.
His cause of death hasn't officially been released, but it was likely due to alcohol poisoning, as Verne has struggled with alcoholism for years and had been to rehab several times.
Troyer was born with a genetic disorder called achondroplasia dwarfism. Despite being different, Troyer said he was never treated differently by his family growing up on a farm in Michigan. He said in an interview that his parents "never treated me any different than my other average-sized siblings. I used to have to carry wood, feed the cows and pigs and farm animals."
He began his career in Hollywood in 1994 in the film "Baby's Day Out" as a stunt double for Baby Bink. Troyer then landed a few bit roles in movies like "Men in Black" and "Fear the Loathing in Las Vegas" before scoring the biggest role of his career—Dr. Evil's hilarious sidekick Mini-Me in 1999's "Austin Powers: The Spy Who Shagged Me" and its 2002 follow-up "Austin Powers in Goldmember."
Troyer continued to land small roles in other comedies and movies, like his brief appearance in as Griphook the goblin in "Harry Potter and the Sorcerer's Stone." He's also done a few reality shows over the years, appearing in shows like "Celebrity Juice," "The Surreal Life," "Celebrity Big Brother," and "Celebrity Wife Swap."
"Austin Powers" Star Verne Troyer Dead at 49 is a post from: Gossip On This – Pop Culture, News, Videos & Humor