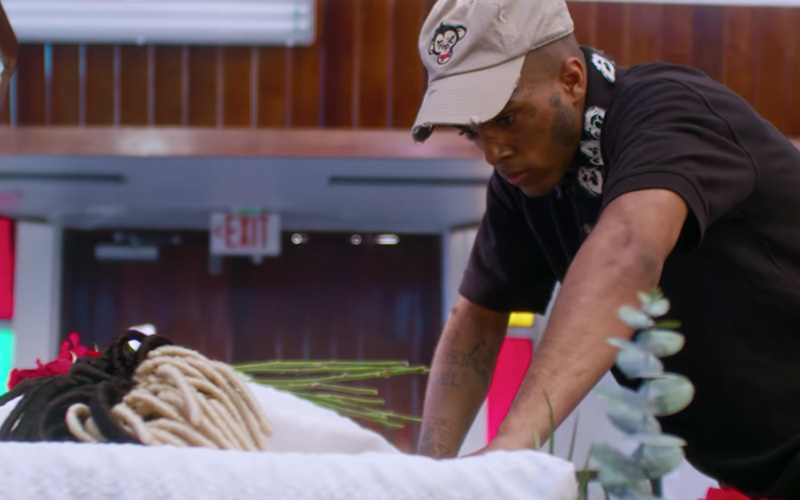 Yesterday, it was announced through XXXTentacion's Instagram story that he would be posthumously releasing the music video for his hit single "SAD!" And this morning, as promised, the video hit YouTube at 9 a.m. sharp.
With the rapper's public memorial taking place Wednesday (Jun. 27) in Sunrise, Florida, which was attended by thousands of fans, it looks like during the filming of this music video, XXX may have been foreshadowing his own death.
The visuals were written and creative-directed by X himself and could easily be compared to Tupac's "I Aint Mad Atcha" video. Without spoiling too much of the plot, we'll just let you watch it for yourself below:
"SAD!" is currently the #1 song in the country after rising to the top of the Billboard Hot 100 the week after the rapper's death.
WATCH: XXXTentacion Goes to His Own Funeral in "SAD!" Music Video is a post from: Gossip On This – Pop Culture, News, Videos & Humor