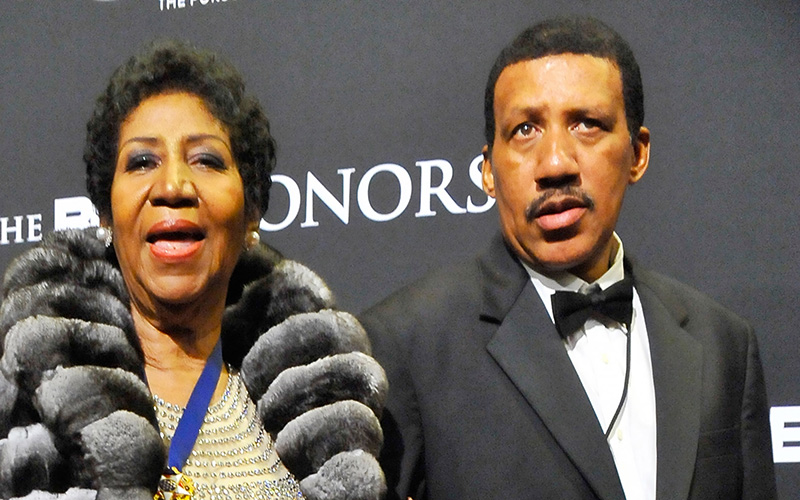 Who Is Edward "Eddie" Franklin?
Edward Franklin is the second oldest son of Aretha Franklin, born on January 22, 1957 to Franklin and Edward Jordan. He was a part Franklin's star-studded funeral service Friday (Aug. 31) at Greater Grace Temple in Detroit, MI, singing Marvin Gaye's "Mercy Mercy Me" as a tribute to his mother.
In the wake of Aretha Franklin's death on Thursday, August 16, 2018, Franklin's four sons released a joint statement:
"In one of the darkest moments of our lives, we are not able to find the appropriate words to express the pain in our heart. We have lost the matriarch and rock of our family. The love she had for her children, grandchildren, nieces, nephews, and cousins knew no bounds. We have been deeply touched by the incredible outpouring of love and support we have received from close friends, supporters and fans all around the world. Thank you for your compassion and prayers. We have felt your love for Aretha and it brings us comfort to know that her legacy will live on. As we grieve, we ask that you respect our privacy during this difficult time."
Here are some quick facts to know about Aretha Franklin's son Edward "Eddie" Franklin:
Aretha gave birth to Edward at 14 years old after hooking up with a man she described as a "player."
Aretha Franklin became pregnant at the young age of just 12, and gave birth to her first son Clarence on January 28, 1955, a few months before her 13th birthday.
Not too long after giving birth to Clarence, Aretha got pregnant again and gave birth to her second son Edward on January 22, 1957, when she was just 14 years old.
Edward was named after his father Edward Jordan, whom Franklin described as a "player." Eddie and Clarence were often looked after by Aretha's grandmother Rachel and her sister Emma as her recording career took off in the coming years.
Edward Franklin inherited his mother's vocal talents and has performed several duets with her.
Edward, who inherited his mother's vocal talents, is a remarkable singer in his own right, and was able to hit the high notes the same way his mom did. He performed with his mother publicly on several occasions, singing a Christmas duet (as seen above) at one point.
Edward also sang at a memorial service in June 2015 for his grandfather, Rev. C.L. Franklin, and his uncle, Rev. Cecil Franklin in Detroit. His rendition of "His Eye Is On The Sparrow" reportedly left many in tears and received a standing ovation.
Edward Franklin was once a suspect in a 2002 arson fire at his mother's Detroit mansion.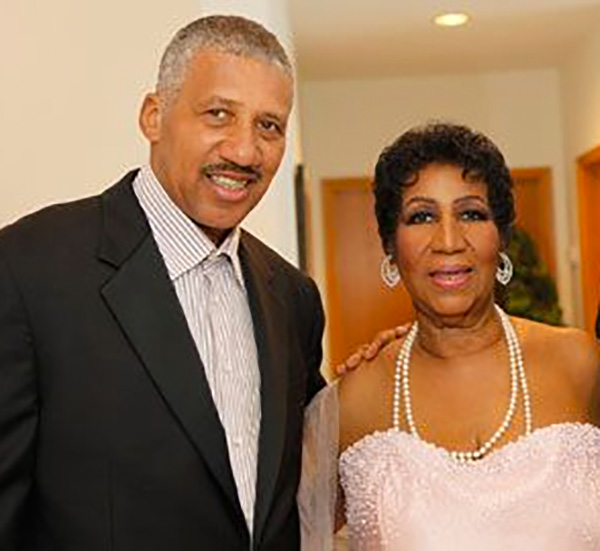 Back in 2002, Aretha Franklin's 10,000 square foot mansion in Bloomfield Township (about 25 miles away from Detroit) burned to the ground, and her son Edward was reportedly named as a suspect in the fire.
According to Billboard, traces of accelerants were found in some of the remains of Aretha's home and on Edward's clothing, which led investigators to believe that he had something to do with the fire.
However, Edward's lawyer, William Mitchell III, said the chemical traces on his clothing were simply the result of his contact with materials kept in the house, which was used for storage. Mitchell said further investigation showed Franklin wasn't responsible for the blaze, and police never charged him with anything.
Edward was severely beaten at a gas station in Detroit in 2010.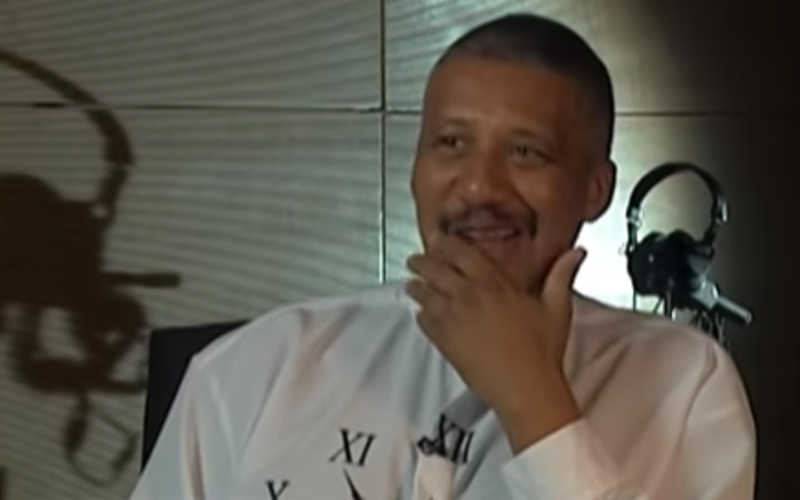 In 2010, Edward was badly injured in an attack by two men and a woman outside a gas station in Detroit.
A woman who was with Eddie at the time told police that she went into the gas station, and when she came out, he had been attacked. Eddie's companion then drove him to a hospital, dropped him off, and then went straight to the police station to file a report.
Franklin underwent surgery while at the hospital, though the details of his injury weren't disclosed to the public. When investigators went to the hospital to get a statement from him, he had already checked himself out. Police were told that he "walked out on his own."
Neither Franklin nor his mother made any public comment about the incident, however, Edward's lawyer, William Mitchell III, said that Eddie was the type of person who needs a lot of "support care—people to get him around from this place to that place," but didn't explain exactly what he meant by that. "Mrs. Franklin is very, very, very, very, very protective of him," Mitchell said, according to the Telegraph.
Edward is the second of Aretha's four sons, and his younger brother Teddy is also involved in music.
In addition to his older brother, Clarence, Edward also had two younger brothers.
Aretha married her first husband Ted White in 1961 when she was 19, and three years later, she gave birth to Ted "Teddy" White Jr. Her youngest son, Kecalf Cunningham, was born in 1970. His father was Aretha's road manager Ken Cunningham.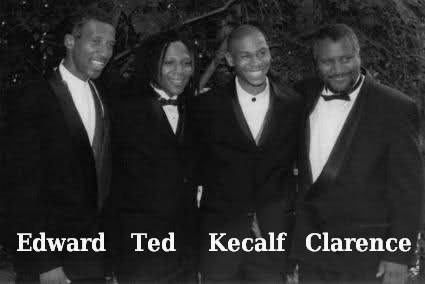 Edward isn't the only one of Aretha's boys who are involved in music. Ted, known by his stage name "Teddy Richards," is also a singer and performer who, like his older brother Eddie, has also worked with his mother, playing backup guitar for several of her concerts. He also has a musical career of his own, having released three full albums to his name thus far.
Richards has said of his love for music, via MusicPage, "I've evolved from a self-taught guitarist into a producer, engineer, and accomplished tunesmith; I truly love music and enjoy the journey that it's taken me on."
Aretha's youngest son, Kecalf Cunningham, is a Christian rapper who, like his older brothers, has also performed with his superstar mother several times on stage. Their most notable performance was a 2008 concert at Radio City Music Hall. Franklin was also reportedly her son's business manager when he started his career.
Edward "Eddie" Franklin: Quick Facts to Know About Aretha Franklin's Son is a post from: Gossip On This – Pop Culture, News, Videos & Humor
Read More