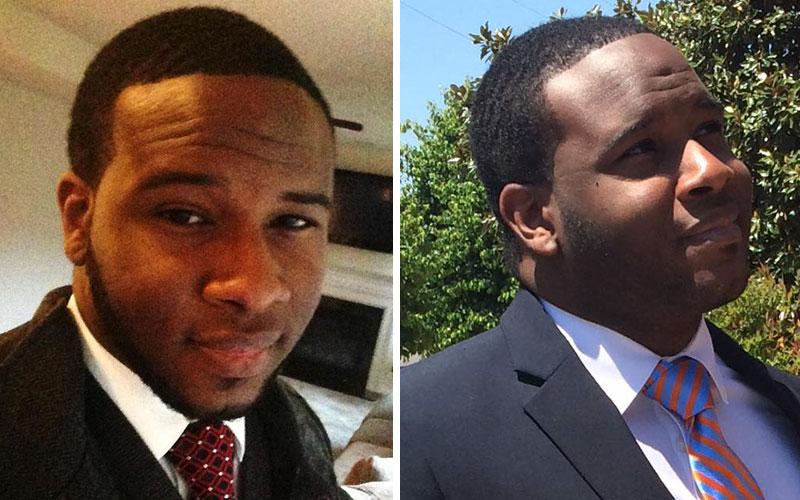 Botham Shem Jean has been identified as the man who was shot and killed by a white female Dallas police officer who authorities say accidentally entered Jean's apartment thinking it was hers. The identity of the officer has not yet been released.
Police acknowledged in a statement that the cop was not in her apartment; she was in Jean's, and she had absolutely no reason to be there. Authorities say she then shot him, possibly thinking he was an intruder.
Dallas Police Chief Renee Hall said at a press conference that investigators were working to obtain an arrest warrant charging the officer with manslaughter. Her name will be released once she is charged, Hall told reporters Friday afternoon.
The officer, who is not in custody, worked in patrol. Hall said when they first responded to the call they handled it as an "officer-involved shooting," however, once more details were revealed, the circumstances changed, creating a "very unique situation."
Here's what you need to know:
The cop was in full uniform and had just finished her shift when she mistakenly walked into Botham Shem Jean's apartment, police said.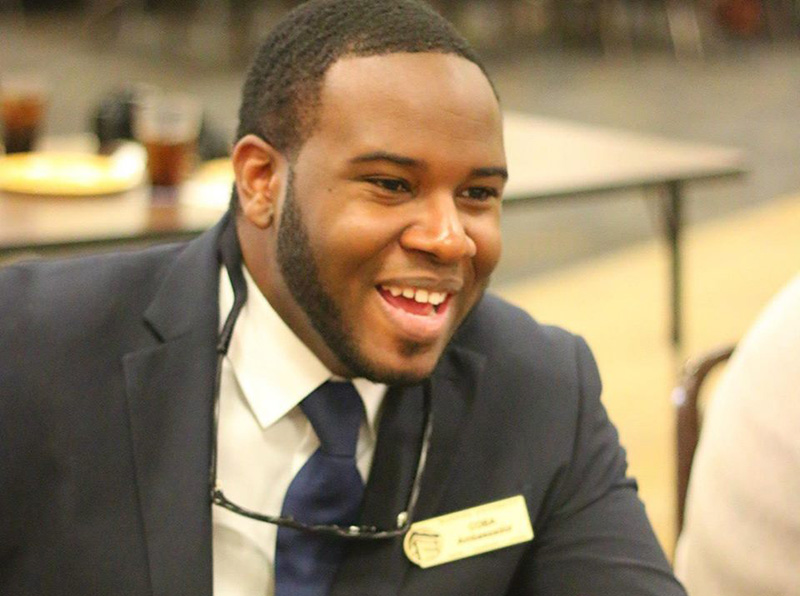 The shooting occurred at an upscale apartment complex called South Side Flats not far from downtown Dallas, NBC reported.
Though police haven't identified the officer yet, they did reveal some details relating to what happened. "On September 6, 2018 at about 9:59 p.m., an off-duty Dallas Police officer called police dispatch and said she was involved in a shooting at the apartments located at 1210 S. Lamar," police wrote in an official report.
"Preliminary information suggests that the officer arrived home in full uniform after working a full shift," the report continued. "The officer reported to the responding officers that she entered the victim's apartment believing that it was her own. At some point, the officer fired her weapon striking the victim. Responding officers administered aid to the victim, a 26-year-old male, at the scene. The victim was then transported to the hospital and pronounced deceased."
A blood draw was taken from the officer to test for drugs and alcohol, Police Chief Renee Hall said at a press conference. "We are in the process of obtaining a warrant based on the circumstances that we have right now," Hall told reporters.
Though police did not identify Botham Shem Jean as the victim, the Dallas Morning News and relatives on social media confirmed it was him. A Morning News reporter asked police whether the officer in question mistakenly believed Jean was an intruder in his own apartment, but police didn't give any details regarding that.
"I won't go into that information right now," Dallas police spokesman Sgt. Warren Mitchell told the newspaper. "I mean, we have not interviewed her, and like I said this is just a preliminary statement. We still have a lot to do in this investigation … This is all we can give you at this time."
Hall said at a later press conference that the officer still had not been interviewed. She told reporters: "It's not clear what interaction was between them, but at some point, she fired her weapon, striking the victim. She called 911, officers responded in about four minutes. Dallas Fire Rescue also responded and took Mr. Jean to the hospital, where he later died.
"At the very early stages of this investigation early indications were that we were dealing with an officer-involved shooting. However, as we continued the investigation it became clear we were dealing with much of what appears to be a very unique situation. Therefore, we have ceased handling it under our normal officer-involved shooting protocol."
Hall said that because the officer was off duty when the shooting occurred, that changed it from being an officer-involved shooting investigation.
"At my request we are in the process of obtaining a warrant based on the circumstances that we have right now," Hall said. "We have also invited the Texas Rangers to begin an independent investigation. They have just arrived a moment ago and they are currently being briefed. I've spoken with the Jean family, his sister, Alissa, specifically. My condolences have been given to them and we have reassured them that we are working diligently and we have invited an outside agency to investigate this."
"Right now there are more questions than we have answers," she added. "We understand the concerns of this community and that is why we are working as vigorously and meticulous as we can to ensure the integrity of this case and the integrity of the department is upheld. In doing so, we hope to bring understanding and clarity to the family."
Hall said at a press conference, which you can watch above: "My condolences to the Botham Shem Jean family. We want to be and we will be as transparent in this investigation as we can be … We ask that you, this community and the media work alongside of us in this process." She spoke briefly at the news conference and took limited questions before walking out as angry reporters shouted questions at her.
One of Jean's family members told the St. Lucia Times that he lived in a gated community in Dallas and alleged that "the police officer's key was found in the lock of the door of the apartment … after she tried unsuccessfully to open it." Hall said at the press conference she doesn't know whether the officer knew Jean.
Botham Shem Jean's family is devastated over his death, with his uncle calling it "the worst day of my life thus far."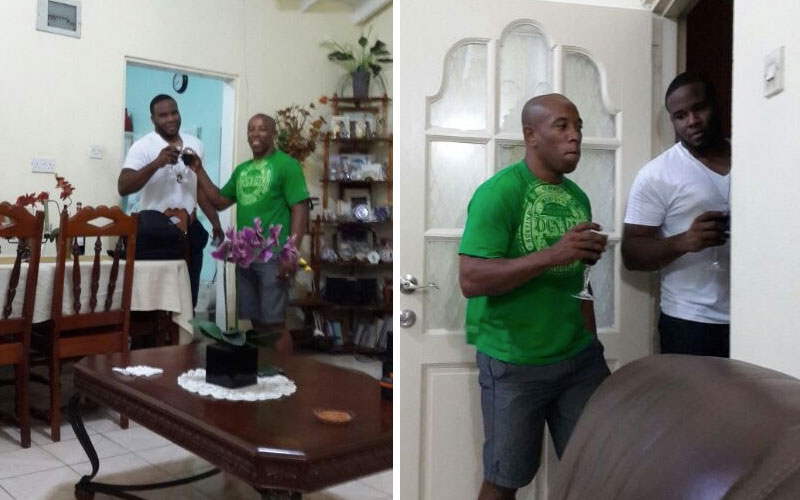 Botham Shem Jean, whose nickname was "Bo," originally hails from the Caribbean island of St. Lucia and comes from a prominent family.
According to the St. Lucia Times, Jean was the son of Allison Jean, described as a "former Permanent Secretary in the Ministry of Education, Innovation, Gender Relations and Sustainable Development" and Bertram Jean, who worked as a store supervisor for water and Sewerage Company Inc., known as WASCO.
His uncle, Ignatius Jean, is "Chief Executive Officer of the Caribbean Water and Sewerage Association Inc. (CAWASA) and former government Minister and Parliamentarian," St. Lucia Times reported.
Jean's mother, Allie Jean, told NBC News "he did no one any wrong." She added, "Somebody has to be crazy not to realize that they walked into the wrong apartment. He's a bachelor. Things are different inside."
His sister, Alissa Charles-Findley, wrote on Facebook: "Just last week I was thinking of what to get you for your birthday, now I have to go pick out your casket. You will always be my baby brother. I love you with all of my heart Botham Shem Jean. Until we meet again my love."
Jean's uncle Earl Jean, who is a coach from St. Lucia, posted a photo tribute to his deceased nephew on Facebook. He said finding out his nephew was dead was "the worst day of [his] life thus far." Read his full message below:
"My heart goes with you my boy…never thought this day would come ,wanted to be there for you always my boy …how can this nasty world take you away from me ….this is the worst day of my life thus far….uncle loves you so much …there goes Mr.botham shem Jean….iam lost for words…part of me has left! Gone with the Angel's ….lord keep me sane"
He wrote in another post: "I love you to the moon and back…rest in eternal peace my baby"
Jean's family members repeatedly expressed how proud they was of him on Facebook. In the caption of a photo of Jean wearing a suit and tie, one relative wrote: "This is my work of art – dedicated, committed, hard-working, intelligent – Vote Botham for President!"
Edmund Regis, General Manager of WASCO, told the St. Lucia Times that the company was extending sympathies to Jean's family, saying, "this is undoubtedly what can only be described as a difficult time of bereavement for the Jean family."
Botham Shem Jean attended a Christian college in Arkansas where he studied accounting and was a leader on campus who "really stood out."
Botham Shem Jean, a recent college graduate known for his leadership and singing voice in church, was the pride of his family. To them, he was a young man who came to America to study accounting and they expected great things from him.
Botham Jean described himself on LinkedIn as an "aspiring young professional" who was "engaged in developing a career built upon integrity, dedication and relationships, leveraging useful technologies to gain an understanding of and add value in a range [of] industries, striving towards leadership in my career, my community and society." According to his LinkedIn page, Botham was working in Dallas as a risk assurance associate for PricewaterhouseCoopers. In college, he was president of a Young Leaders group.
Landis Tindell, a former classmate who attended college with Jean in Arkansas, told Heavy.com in an e-mail that Jean was a "great leader on our campus." Tindell explained, "He was a campus leader. Very active in leading worship and campus student government. I don't think there was a student on campus who didn't know Botham. He was always friendly, always smiling, and just all around a great person."
The university released a statement to the Dallas Morning News that read, "We're all deeply grieved. He was just one of those people who really stood out, with his voice and his leadership."
Arielle Butler wrote on Twitter, "I was lucky enough to attend the same university as Botham and he was an awesome guy and leader. No one in the world deserves to meet their end in this way."
According to news reports, Botham graduated college in 2015. "I always saw Botham around campus. He always wanted to lead in chapel in whatever way he could. He was always so nice and so kind. He was definitely a light at Harding – one who I could never forget. Prayers for his family and friends," wrote Amy Johnson on Twitter.
Jean was a member of the College Church of Christ and sang on the choir. Church officials said he had a "beautiful voice" and a "spirit of joy that flowed from him."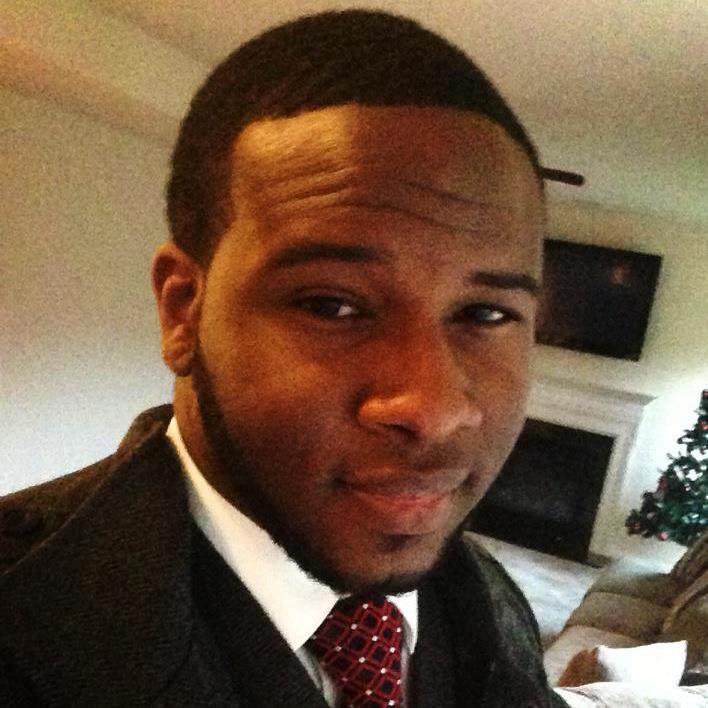 While attending Harding University in Arkansas, Jean was involved in the College Church of Christ.
"He led singing often in HU Chapel and at the College Church of Christ in Searcy," Glenn Dillard, Harding's assistant vice president for enrollment management, told The Christian Chronicle. "He had a beautiful voice."
Tracy Moore, a preacher who knew Jean through church, told the Christian Chronicle: "I used to go to the Caribbean Lectures and met him there. An impressive young man. A powerful singer and always a spirit of joy that flowed from him."
The Christian news site reported that Jean and his family were involved in Church of Christ in St. Lucia as well.
The police officer, who has worked for the department for 5 years, is on paid administrative leave.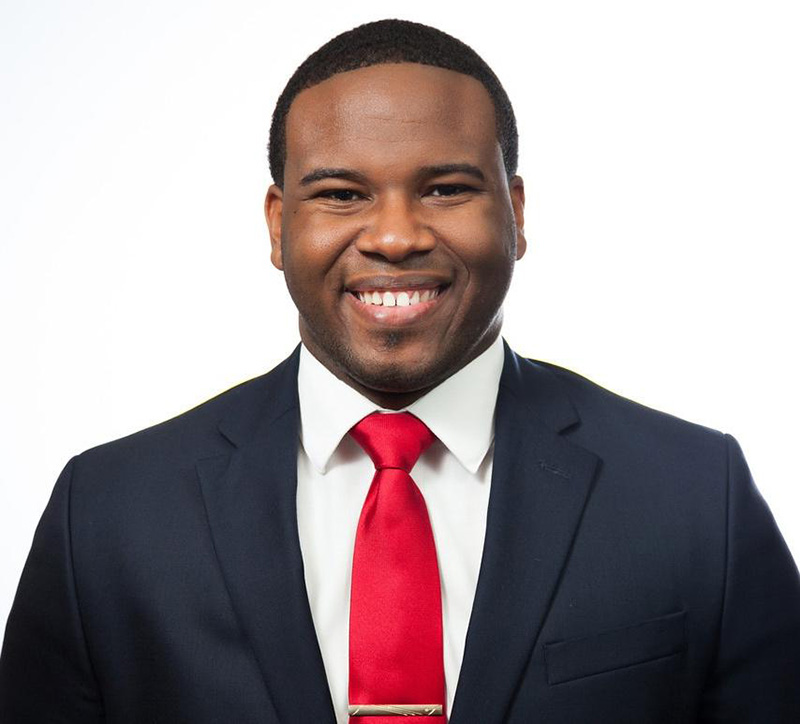 The Dallas Police Department said in a statement that the officer who shot and killed Botham Shem Jean was not injured and would be placed on paid administrative leave "pending the outcome of the investigation."
The officer, whose name has not been released, has worked for the department for five years, police said in a statement. She had just finished a 12-hour shift at some point prior to the shooting after working overtime because she made a late arrest, police said.
A written statement from the department said the officer was "tired" and thought she was in her own apartment, but at a press conference, Chief Rene Hall wouldn't confirm that the officer being tired was the reason she went to the wrong apartment. Hall didn't provide any other information about the officer other than saying she's a "Caucasian female" who worked in the patrol division.
"The Dallas Police Department is conducting a joint investigation with the District Attorney's Office. This investigation is ongoing and we will release additional details as they become available and it is appropriate to do so," police wrote.
Many people on social media have expressed outrage over the bizarre circumstances of Botham Shem Jean's senseless death.
"The tears won't stop flowing for #BothamShemJean, he was chilling in his own house, minding his business! This officer should be in JAIL!!!!" one woman wrote. "Now in America if a cop mistakenly walks into YOUR home… You will get shot… Because hey… This is 'merica. #BothamShemJean," wrote another.
Some people on social media expressed how they were confused about how the officer could have thought Jean's apartment was her own.
"So getting this straight, you 'accidentally' walk into someone else's apt (how do you get in?) shoot them dead, realize then it wasn't your apt, be like 'oh my bad' … Y'all had identical furniture & family photos? #BothamShemJean," one man wrote.
Dallas-based activist Omar Suleiman wrote on Facebook that a vigil would be held Friday night (Sep. 7) at the Dallas Police Headquarters at 7 p.m. "You don't just get to walk in someone's house, shoot them dead, and say whoops I thought it was my own house. Join us tonight and demand justice for #BothamShemJean," he wrote. He said any other person who did that "would be in jail."
Botham Shem Jean: Quick Facts About Man Accidentally Shot By Dallas Cop Who Entered Wrong Apartment is a post from: Gossip On This – Pop Culture, News, Videos & Humor