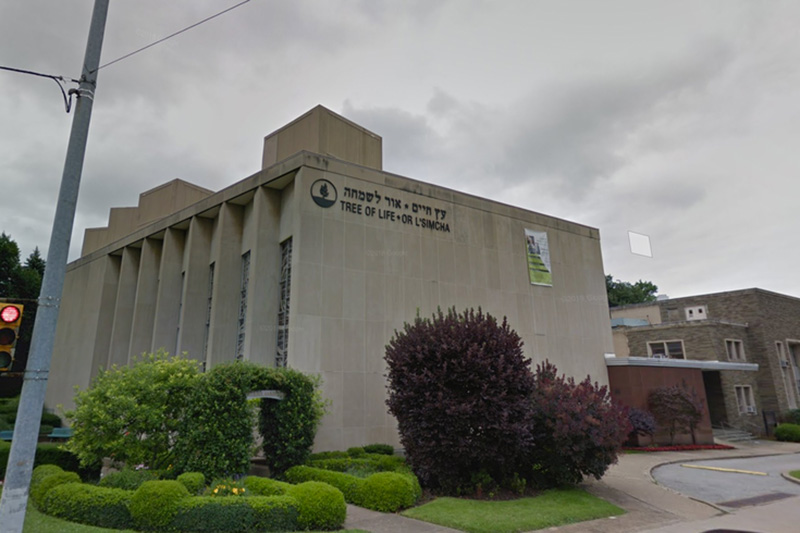 A gunman opened fire on a Jewish synagogue in Pittsburgh's Squirrel Hill neighborhood Saturday morning (Oct. 27) during a prayer service, and at least 8 people are confirmed dead, CBS Pittsburgh reports.
Active shooter alarm Shady Avenue in Squirrelhill police and emergency personnel responding #wpxi pic.twitter.com/wcMimsH1A6

— Stephen Banfield (@coachtvnews) October 27, 2018
At least two officers were also shot during the incident at Tree of Life Congregation, though the extent of their injuries are unclear. The shooter, described only as a white male, surrendered and has been taken into custody.
#BreakingNews Reports of an active shooter in a synagogue in Squirrel Hill. Huge police presence pic.twitter.com/vodOAuEBsu

— Lori Houy (@WPXI_Lori) October 27, 2018
According to police, the shooter walked into the synagogue and said "All Jews need to die." When cops arrived, the gunman started shooting at them.
outside of tree of life synagogue in pittsburgh. can hear multiple shots. police urging people to get away. pic.twitter.com/PAZlYKbywJ

— Campbell Robertson (@campbellnyt) October 27, 2018
Carnegie Mellon University, which is near the synagogue, is on lockdown, and authorities have urged people to avoid the area.
Gunman Opens Fire at Pittsburgh Synagogue, At Least 8 People Confirmed Dead and 3 Officers Shot is a post from: Gossip On This – Pop Culture, News, Videos & Humor