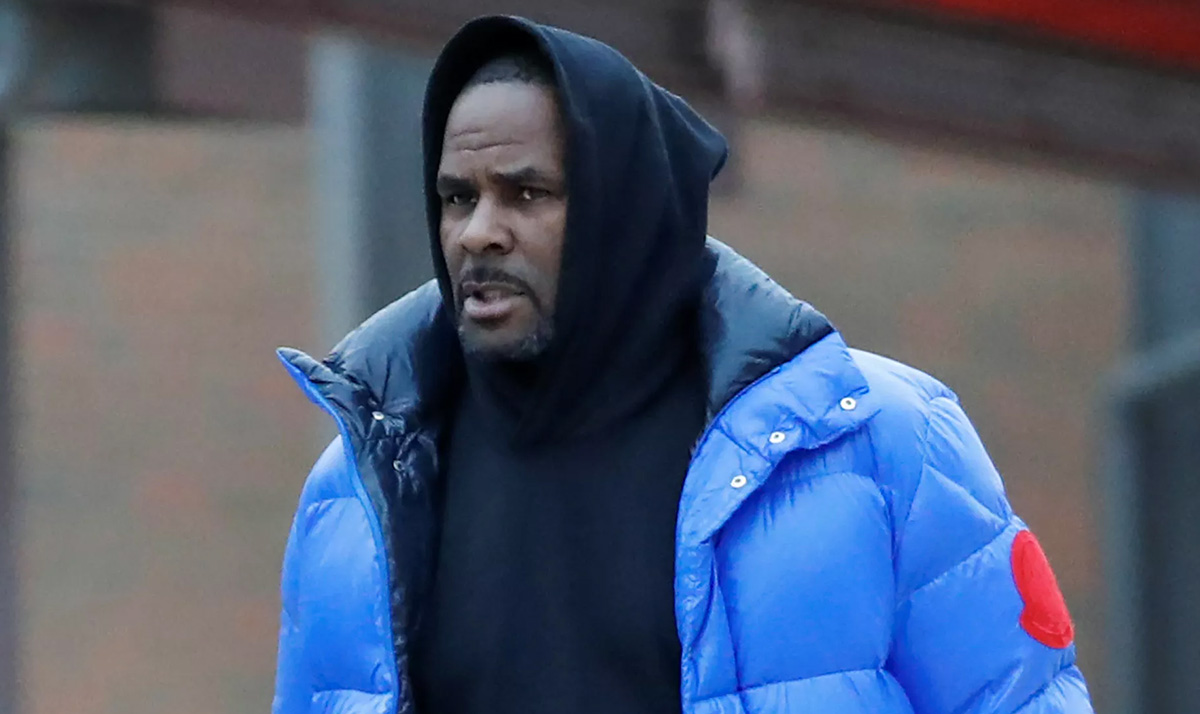 The suburban "mystery woman" who posted the $100K bond to bail R. Kelly out of jail has been identified.
47-year-old Valencia Patrice Love, of Romeoville, Illinois, is listed in court documents as posting $100,000 bond (10% of the $1 million bail set by a judge) to get R. Kelly out of the Cook County Jail, where he spent the weekend after he was booked on felony sexual assault charges. She referred to herself as a "friend" of Kelly's on the bond slip when she made the $100K payment.
According to public records (via Daily Mail), Valencia Love is a businesswoman who owns restaurants and a childcare facility called … wait for it … "The Lord and Child Christian Day Care."
Love told the Herald News that she and Kelly are childhood friends and that's why she helped bail him out.
"If your friend was in trouble, wouldn't you bail them out?" she asked, adding, "He's out. It doesn't matter who (posted it)."
Love didn't go into detail about how she knew Kelly, but said they've kept in touch over the years.
"I only helped a friend out," she said, adding that she feels as though he's innocent until proven guilty. "We'll wait for his side to come out," she said.
"There are three sides to every story, [Kelly's] side, [theirs] (the alleged victims), and the truth," she told Fox 32 journalist Tia A. Ewing.
#RKelly's friend that bailed him out breaks her silence. I spoke with Valencia P. Love for 14 minutes. She says the singer isn't broke and she didn't use her $100,000 for Kelly to bounce from the county. Here are notes from our conversation by phone. @fox32news pic.twitter.com/CvTblkyT2j

— Tia A. Ewing (@TIA_EWING) February 26, 2019
Now, you might be wondering to yourself, is R. Kelly broke, and is that the reason why he couldn't bail himself out? Well, Valencia wouldn't say whose money was used to bail the singer out, but she did say that Kelly is "not broke," and she just helped speed up the process.
"He was going to post bond by Thursday anyway," she said. "He's my friend and I knew he needed help."
Valencia went on to say that doesn't "condone any man sodomizing anyone or abusing a woman," but she doesn't know that side of Kelly because he's "only been a gentleman" to her.
The woman also insists that R. Kelly is not a monster, and she says there are worse things going on in Chicago that people should be focusing on, like hundreds of Catholic priests being accused of molesting children and the missing pregnant postal worker Kierra Coles.
"I'm not in support of any pedophile, I don't support that at all," she said. But, "as a friend, if he says he's innocent, I can only believe that he is innocent."
Woman Who Owns Christian Day Care Posted R. Kelly's $100K Bond & Bailed Him Out of Jail is a post from: Gossip On This – Pop Culture, News, Videos & Humor