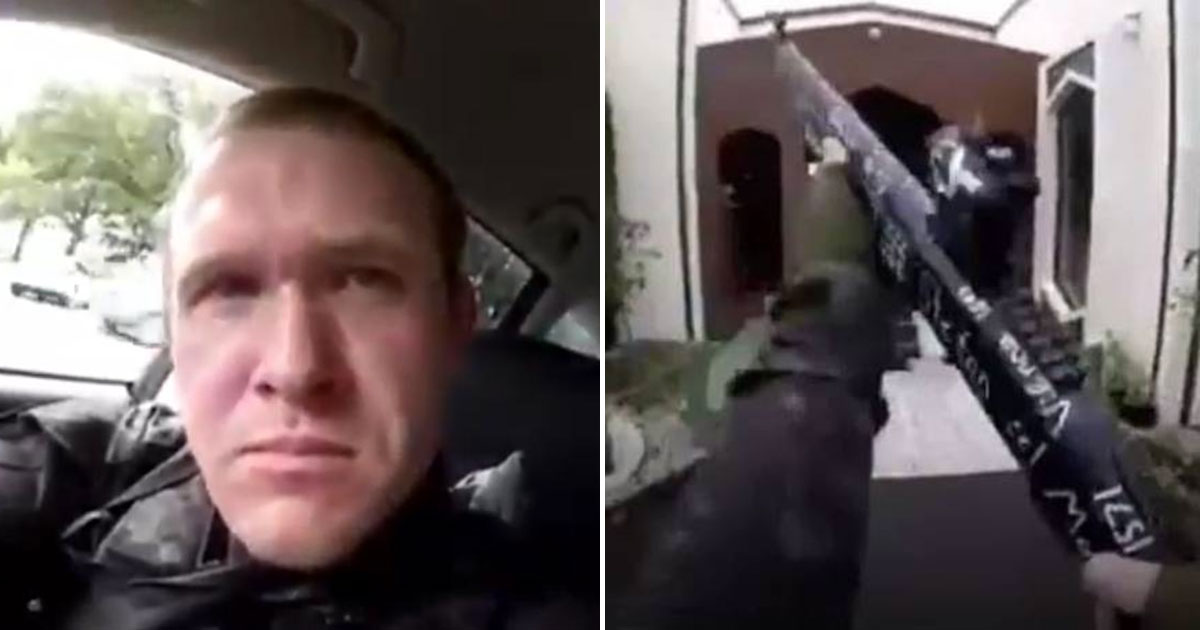 A man named Brenton Tarrant used Facebook Live to record himself as he shot up a mosque in Christchurch, New Zealand Friday (Mar. 15).
While police haven't released the name of the shooter, a video showing a gunman opening fire at the Al Noor Mosque was published on the page of a man named Brenton Tarrant.
#BREAKING: Man allegedly involved in mass shooting in Christchurch, New Zealand live-streamed shooting rampage on Facebook; still frames are from video I obtained moments ago. pic.twitter.com/Uw7alIXsgr

— Matthew Keys (@MatthewKeysLive) March 15, 2019
Footage emerges allegedly showing #shooting rampage at #ChristchurchMosque massacre Witness describes '20-minute' shootout in Christchurch #Mosque Man who identified himself as #BrentonTarrant, 28, of #Australia filmed self just before live streaming mass shooting pic.twitter.com/26cDz2gw3s

— sudhakar (@naidusudhakar) March 15, 2019
The extremely disturbing Facebook live video, filmed in the style of a first-person role-playing shooter game (like Call of Duty), shows a man walking toward the mosque through a gate, and then up to the front door. You can see him pointing the gun at the door and he starts shooting.
Once inside, the man then walks past a dead body as screams erupt before he opens fire again, shooting several more people in a hall and then walking into a larger communal area where he shoots more people.
The gunman stalked the mosque rooms, firing repeatedly and stopping several times to re-load as bodies lay crumpled on the ground. You can see writing on the gunman's rifle as he walks around randomly shooting people.
Gossip On This has watched the footage (though we are choosing not to post it here) and it matches earlier reports that the gunman taped the attack. Police have also confirmed that they were aware of the footage.
Witnesses reported hearing 50 shots and described the scene as having "blood everywhere."
Preliminary reports say that at least 30 people were killed in the attack.
"This is one of New Zealand's darkest days," Prime Minister Jacinda Arden said in a press conference, calling the shooting "an unprecedented act of violence."
Four people—three men and one woman—were reportedly taken into custody in the hours following the attack, but police haven't released their names.
The shooter in the video, believed to be a 28-year-old Australian resident, also appears to have uploaded a manifesto online (below) and posted photos of weapons to Twitter (above) along with anti-Muslim rants about birthrates and white genocide.
Brenton Tarrant Great Repla… by on Scribd
This is a developing story. Check back for updates…
Brenton Tarrant, New Zealand Mosque Shooter, Streamed Attack on Facebook Live is a post from: Gossip On This – Pop Culture, News, Videos & Humor