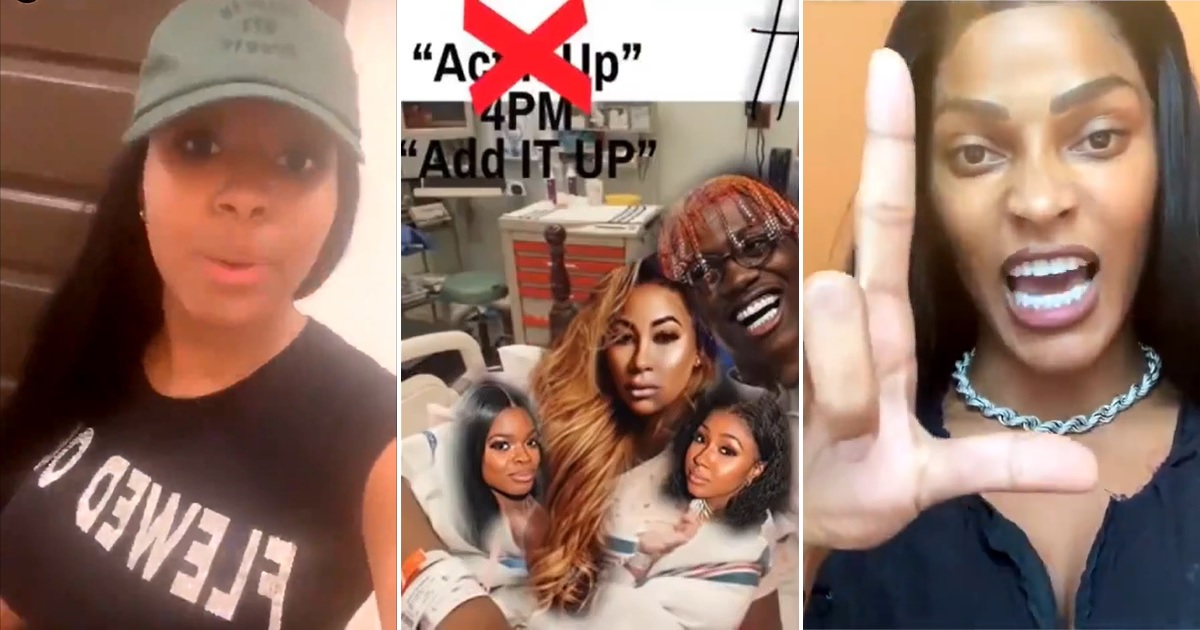 Yung Miami of City Gils is ready to drag both Hazel E and Joseline Hernandez on sight!
The random feud was ignited after Hazel dropped a diss track called "Add It Up," accusing City Girls of ripping off her song and brand. Joseline offered support for her former Love & Hip Hop colleague with the comment "Go off, bitch."
Yung Miami (Caresha) heard the track and immediately let it be known that Hazel and Joseline are now on her hit list.
"Just know when I see you sir I'm beating your ass on sight," she wrote on Instagram. "@joseline what's up with you coke head ass hoe," she added.
After being dragged in the feud, the Puerto Rican Princess had a video message for Caresha.
"Shout out to my bitch Hazel E, I didn't know it was a crime to support your homegirls online," she said. "And for you trolling ass, nappy headed bitches, you know where to find me!"
Joseline sends a message to Yung Miami from City Girls. This too much. ?? pic.twitter.com/pPRHBNsuOn

— Black Culture News (@blackculturenew) May 21, 2019
Caresha responded by going all the way in on her two foes. She wrote in part (in a now-deleted message):
"On my son, I will beat either one of you hoes to death. Just 'cause bitches throw drinks and pull hair across tables on TV don't do shit to me…Hazel you wish you was signed to QC. Nobody know you or your music…what checks you signing?"
Joseline and Caresha then went back and forth with videos and comments, with Caresha even dropping her location (Miami) and asking Joseline to pull up.
Yung Miami then brought out the old Joseline. ? pic.twitter.com/gshjp6aSHe

— Black Culture News (@blackculturenew) May 21, 2019
The epic social media beef is because, last month, Hazel claimed that "Act Up" by City Girls sounded very similar to her 2017 track "Actin' Up."
Caresha strongly denied the accusations at the time. "We never heard a song by the ugly ass bitch!" she wrote. "That surgery going to that hoe head!"
Everything was reignited Tuesday (May 21) after Hazel dropped the diss track. You can list to "Add It Up" in full below:
Yung Miami Threatens to Drag Joseline Hernandez & Hazel E "On Sight" Over City Girls Diss Track is a post from: Gossip On This – Pop Culture, News & Videos