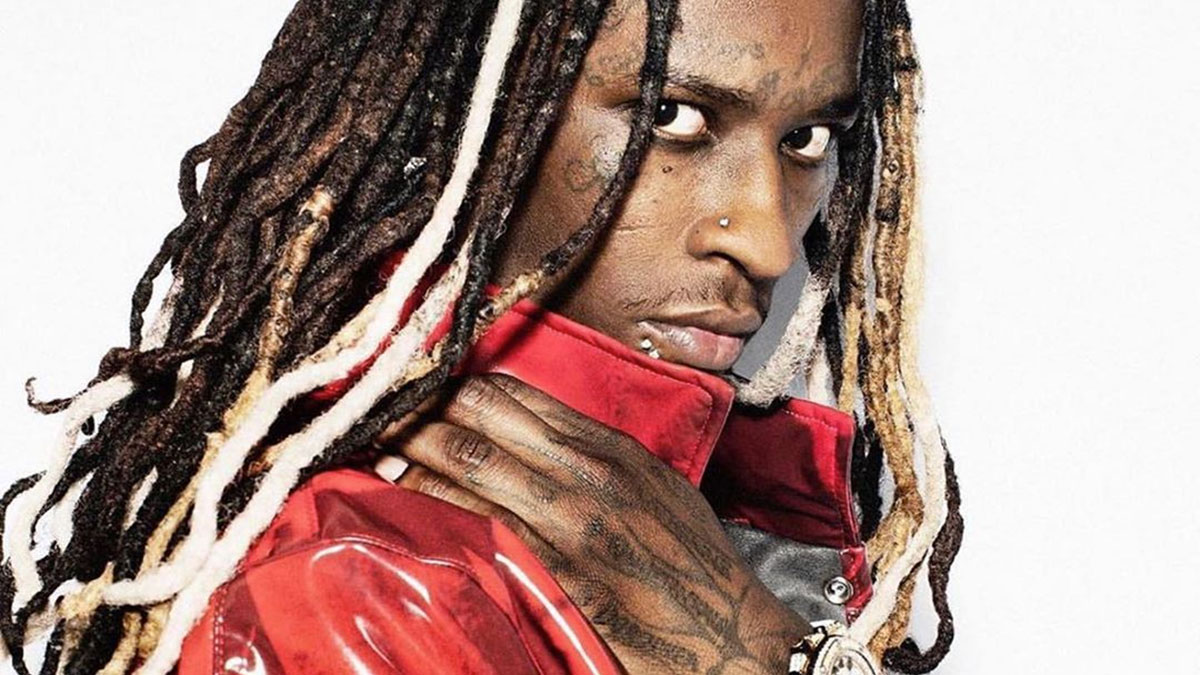 "You say you want a bad bitch, baby now you have it. Now you got the baddest, show me you can handle this."
We can almost bet BeBe Rexha's "Bad Bitch" was playing in the background during the photoshoot for Young Thug's latest album The London.
Thugger just revealed the cover art for the new project, and it's definitely something you would expect from the rapper, who is known for his "unique" album and mixtape covers.
The cover shows Thugger standing in front of a simple white background with his hand gently placed over his right shoulder. He's wearing a red leather jacket and has blonde goddess locs in his hair.
His stare is intense and his eyes seem to follow you around the room no matter how you look at them, an art phenomenon also known as the "ubiquitous gaze."
Young Thug dropped the cover not too long after releasing the album's first single, also titled "The London," featuring J. Cole and Travis Scott.
Take a listen below:
What do you think about Young Thug's 'The London' album cover?
Young Thug Channels His Inner Bad Bitch on Cover of New Album "The London" is a post from: Gossip On This – Pop Culture, News & Videos