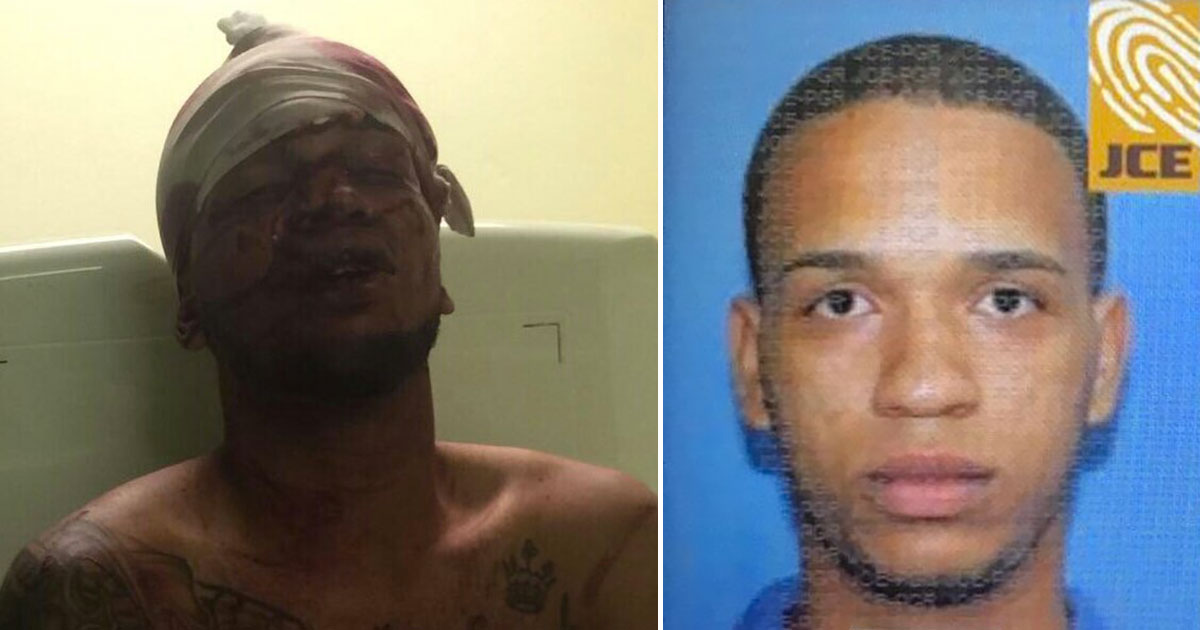 23-year-old Eddy Feliz Garcia has been identified by Dominican Republic police as one of the two suspects involved in the shooting of former Boston Red Sox player David Ortiz.
Police announced late Sunday (Jun 10) that Garcia had been arrested for the shooting, which was initially described as an attempted robbery, but is now being called an assassination attempt from a drug lord who thought Ortiz was having an affair with his wife.
Initial reports also claimed that Ortiz had been shot in the leg, but CNN reported that he was shot in the back and the bullet actually went through his stomach and caused severe damage to some of his organs, some of which had to be removed.
Garcia and his accomplice are accused of showing up on a motorcycle before one of them jumped off and ambushed the three-time World Series winner.
Police said Garcia drove the motorcycle carrying the gunman, who is still at large.
Here are some quick facts about Eddy Feliz Garcia and the shooting:
David Ortiz was ambushed from behind by a gunman on a motorcycle driven by Eddy Feliz Garcia.
#CSNoticias@PoliciaRD detiene a Eddy Feliz García, 23 años pir caso @davidortiz pic.twitter.com/DHp9XjaYOU

— Catheryne Sánchez (@catherynes) June 10, 2019
Dominican National Police told CNN that David Ortiz was shot "by a motorcyclist who approached Ortiz directly."
Dominican police described Garcia as the getaway driver and the man who actually shot Ortiz was riding on the motorcycle with Garcia.
A press release from the National Police stated that authorities were working to establish the sequence of events and find out "if in fact there are others involved."
The release, translated from Spanish, read: "The authorities have in their possession a motorcycle Bajaj Platina, in which the people involved moved, whose origin is investigated."
The release also confirmed two suspects, saying that "two young men showed up on the aforementioned motorcycle."
Police said Ortiz was ambushed from behind by a man who got off the motorcycle and shot him in the back at nearly point-blank range. When Garcia and the gunman tried to flee the scene on their motorcycle, they fell to the ground and were violently attacked by locals.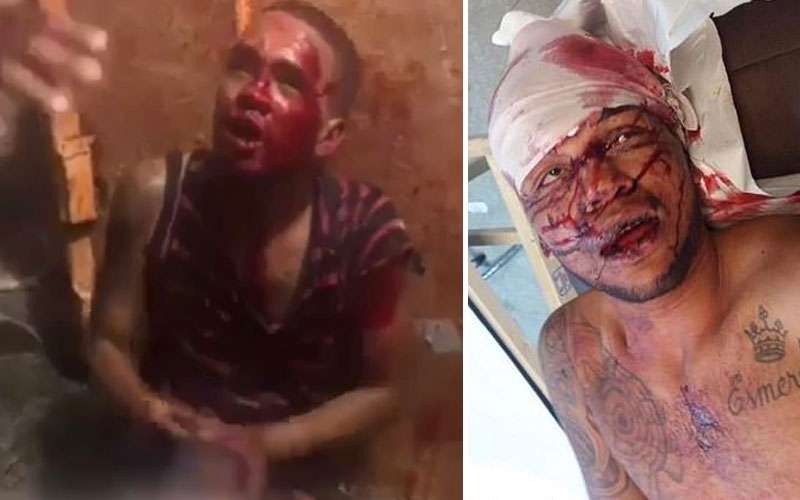 The release continued: "One of the occupants of the motorcycle approached the amusement center and made a single shot that hit the former player and his companion, after which they tried to escape on the motorcycle, falling to the pavement."
The gunman, somehow, managed to escape, but left his friend to suffer the brunt of the attack.
"One of the involved managed to escape on foot, while another, identified as Eddy Vladimir Felix Garcia, was arrested by the crowd that hit him and handed over to the authorities," the release added.
Police said the shooting was NOT an "attempted robbery," as initially reported. It was an assassination attempt by "hired hitmen."
Initial reports of the David Ortiz shooting described the incident as an "attempted robbery," however, police corrected those reports, saying that what actually happened was an assassination attempt by hired hitmen.
There are reports that Ortiz pissed off a drug lord by having an affair with the man's wife, and the drug lord hired two hitmen (allegedly two cops) to take Ortiz out, hence the guys on the motorcycle.
While Dominican law enforcement sources have confirmed that Ortiz was indeed the target of an assassination attempt, Ortiz's rep Leo Lopez said on Monday (Jun. 10) that the shooting had nothing to do with a woman, though he did admit it was the act of "hired killers."
"There is no doubt that it was an act of hired killers," he told the Dominican newspaper Diario Libre. "If we had known that there was a dangerous situation, he would not have been there at that moment."
The motive for the shooting remains under investigation.
Eddy Garcia has a criminal record with drug offenses.
@PoliciaRD tiene detenido a Eddy Feliz García, de 23 años, por incidente en que resultó herido @davidortiz Gloria del deporte está estable tras cirugía. Bala a quemarropa por la espalda afectó pulmón e hirió a comunicador. pic.twitter.com/SngTgiLwJc

— CNN en vivo (@cnnenvivo) June 10, 2019
According to Dominican journalist Edith Febles, the shooting suspect's full name is Eddy Vladimir Feliz García and he has "police records for drug matters."
Dominican police revealed in a news release that Garcia's criminal past includes a drug offense from 2017.
Videos show Eddy Garcia being beaten by Dominican locals after the shooting.
A number of graphic videos taken at the scene of the shooting showing the moment Dominican Republic locals beat the crap out of a man who appears to be Eddy Feliz Garcia were uploaded online immediately after the incident.
One video (above) shows a large crowd of people violently punching and kicking the man believed to be Eddy Garcia, while another (below) shows the man being dragged out of an establishment with blood all over his face and shirt.
Another series shared on the Instagram page of Dominican music producer Santiago Matias Garcia shows a closer look at the brutal beating:
David Ortiz was born and raised in the Dominican Republic, where baseball is highly regarded, so the locals view him as a hero, which explains why they were quick to serve Garcia quick dose of justice right after the shooting.
This video here shows what happens to people who f**k with David Ortiz:
Garcia was first taken to a hospital to be treated for his injuries, then taken to jail.
Ortiz was also taken to a medical facility, where he underwent surgery. He was released from the hospital Monday (Jun. 1) and put on a plane back to the United States.
Speaking to reporters outside the clinic, Ortiz's father, Americo Enrique Ortiz, said the bullet entered David's back and exited through his abdomen.
No major organs were hit, though doctors did have to remove Ortiz's gallbladder and part of his intestine, and his liver was also damaged.
Mr. Ortiz said he had no idea why someone would shoot his son.
Eddy Feliz Garcia: Quick Facts About David Ortiz Shooting Suspect Seen in Video Being Savagely Beaten By Dominican Locals is a post from: Gossip On This – Pop Culture, News & Videos