It's one thing for racist white folks to say that all black people look alike, but for the man who played the Black Panther himself, T'Challa, it's a real slap in the face that he can't tell Elijah Cummings and John Lewis apart.
Elijah Cummings, the longstanding Congressman from Maryland who was among the representatives in the House leading the impeachment charge against President Trump, died unexpectedly on Thursday (Oct. 17).
The internet swelled with tributes, and celebrities and average Americans alike took to social media to pay their respects to the distinguished politician.
Chadwick Boseman was among them, but there was something wrong with his post.
Black Panther himself @chadwickboseman really out here not knowing the difference between the late Elijah Cummings and @repjohnlewis, that's kind of embarrassing, eh?#RIPElijah pic.twitter.com/7zbAXiUYN7

— ? Spooky Dude ? (@chrisgraslie) October 17, 2019
Two of the three photos he posted were not of Elijah Cummings, but were instead of John Lewis, the Congressman from Georgia who is famous for his role in the Civil Rights Movement and for marching alongside MLK Jr.
The internet took notice and promptly let King T'Challa know that he needed to check his Vibranium and come again.
For the record, THIS is Elijah Cummings: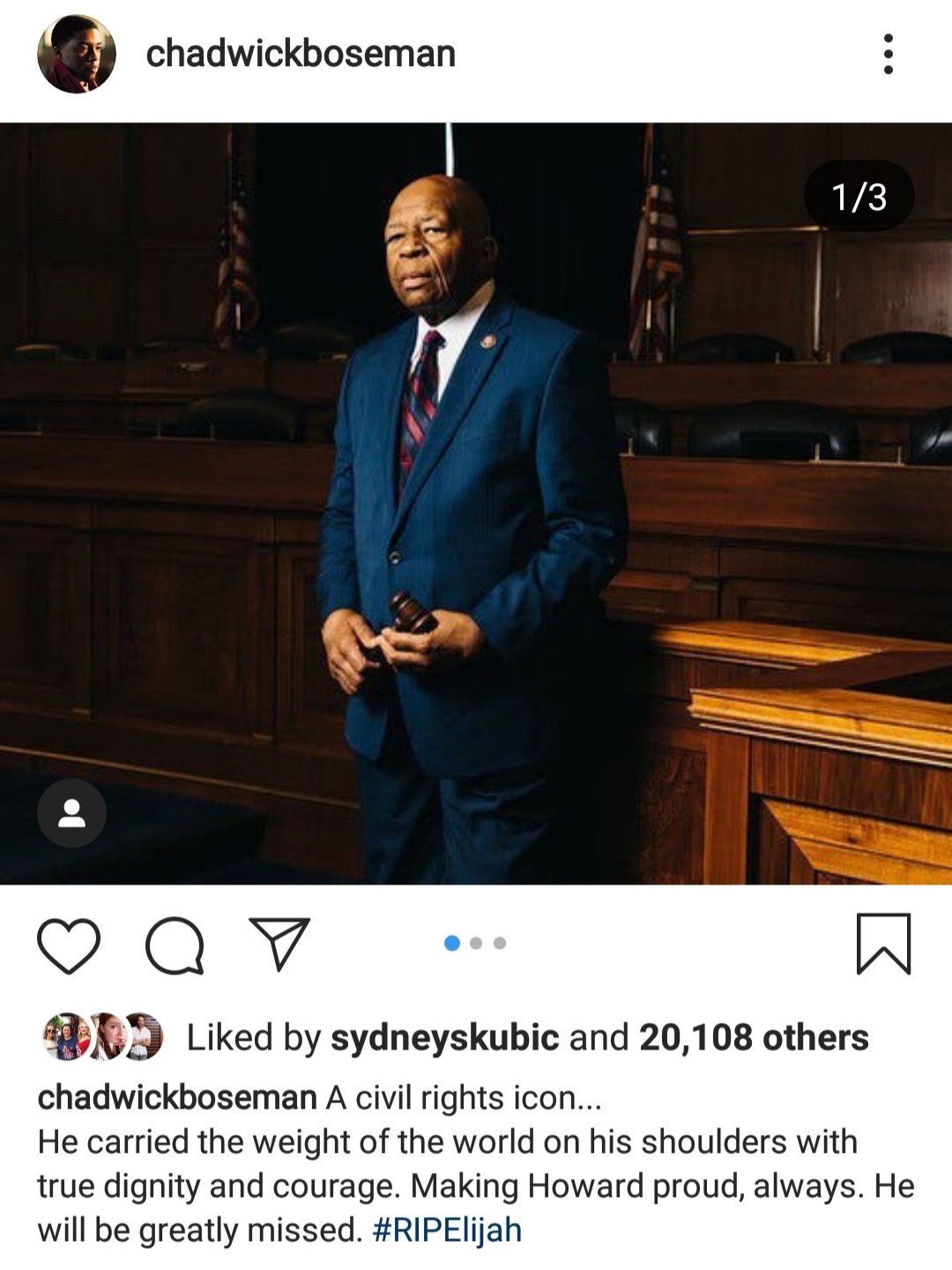 This is NOT Elijah Cummings, but Joe Lewis: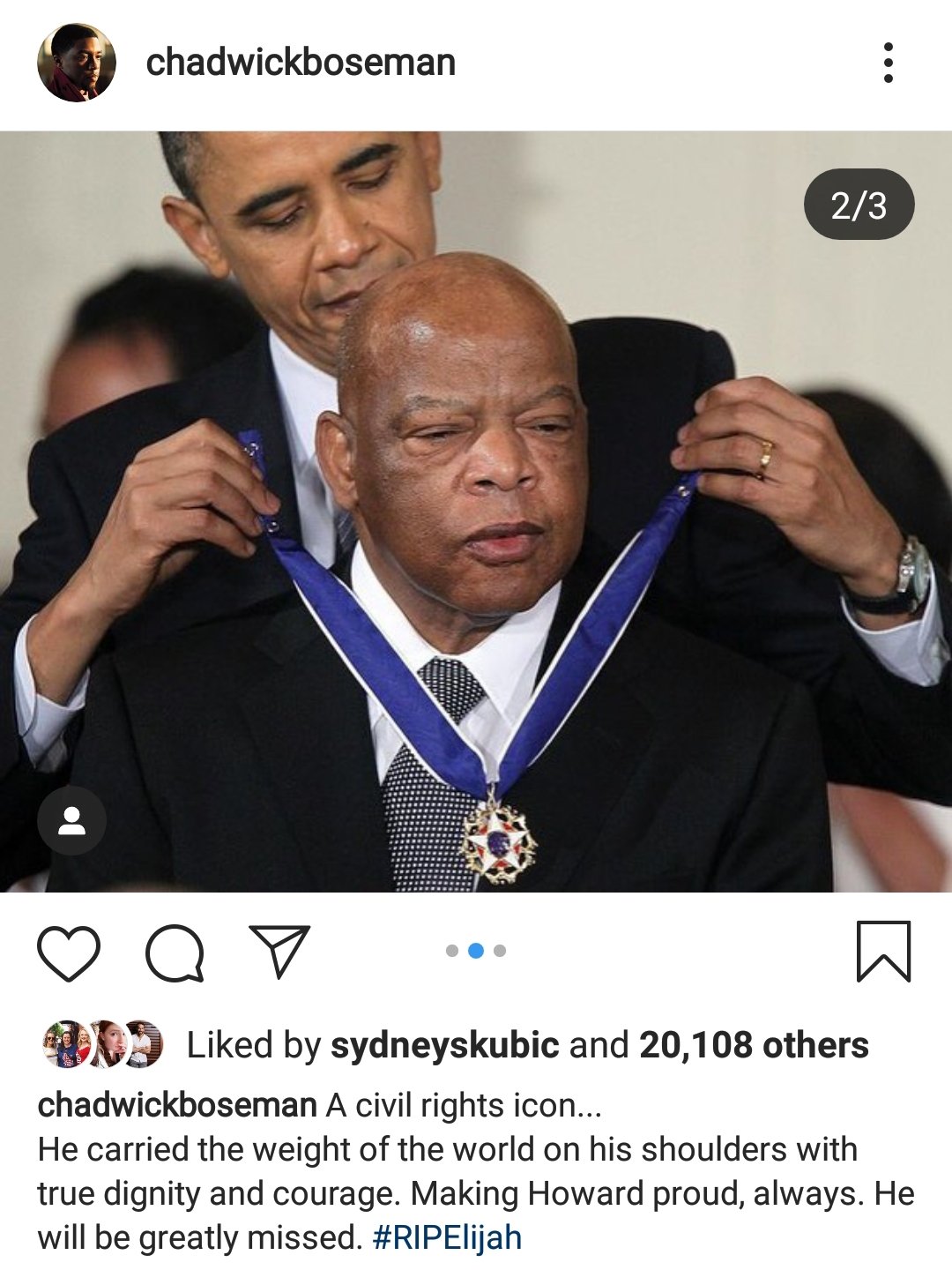 This is also John Lewis: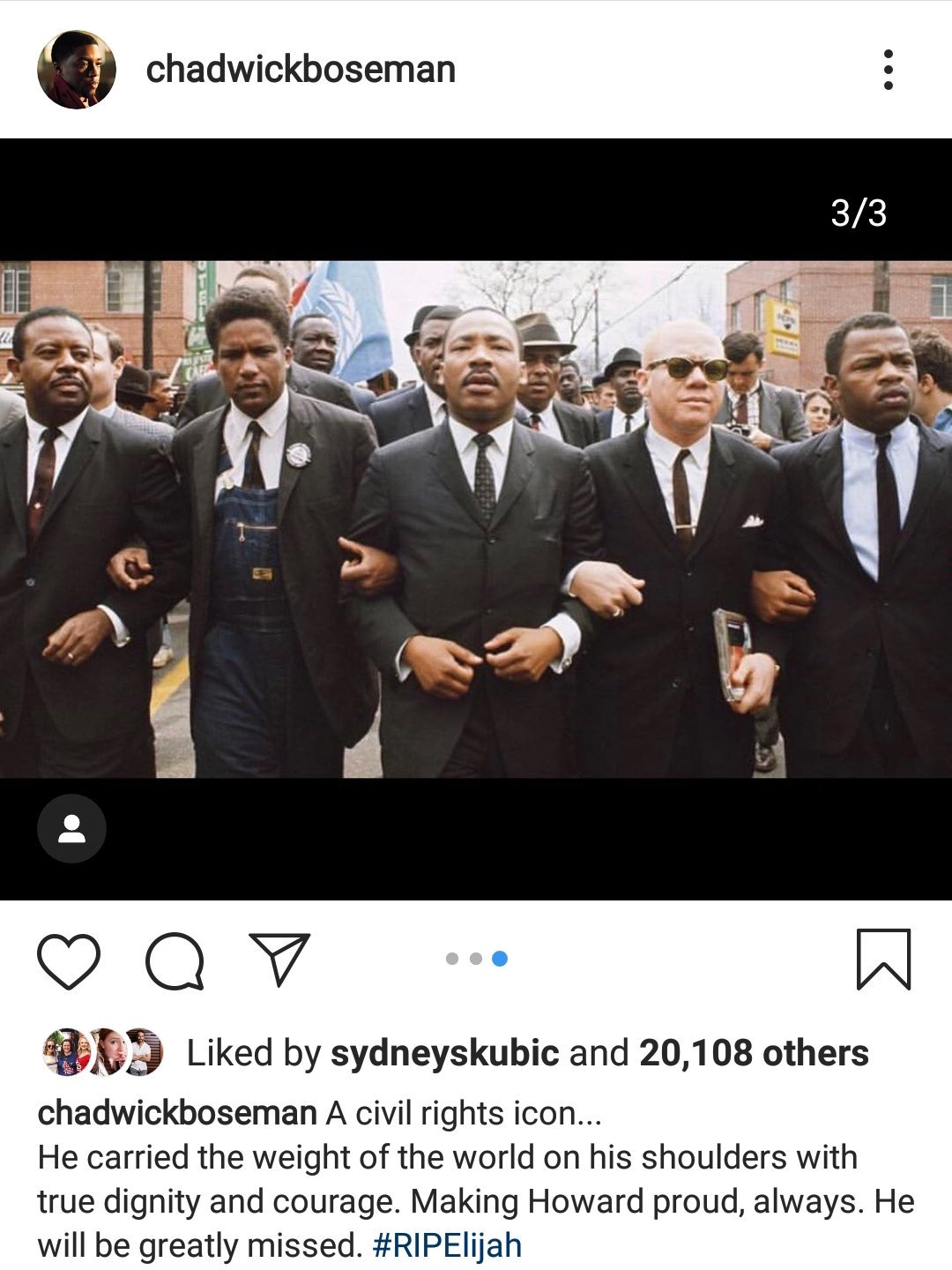 If someone don't call @chadwickboseman and tell him to take that Elijah Cummings IG post down! ?????

— Isaac Hayes III (@IsaacHayes3) October 17, 2019
I do not have the patience for people who confuse Elijah Cummings and John Lewis today.

Or ever.

?

— brittany packnett cunningham (@MsPackyetti) October 17, 2019
PSA: To media folks confusing the now late great Congressman Elijah Cummings (LEFT) with the very alive and well Congressman John Lewis (RIGHT)…now is not the time for you to be getting Black people confused.

You will get your feelings hurt while the rest of us are mourning. pic.twitter.com/sdIAykYEjQ

— Ernest Owens (@MrErnestOwens) October 17, 2019
Helpful reminder, that's Rep Elijah Cummings on the left and Rep John Lewis on the right. Sitting with Rep Lewis today eating lunch, he couldn't stop sniffling. His tears for his friend did not stop and this loss is felt by all of us on the hill. pic.twitter.com/8houhZNbSp

— Andrew Aydin (@andrewaydin) October 17, 2019
All these folks confusing Elijah Cummings with John Lewis pic.twitter.com/E2zLRCUgez

— ManSitChoAzzDown (@AngryManTV) October 17, 2019
Tweeting pics of John Lewis, thinking it's Elijah Cummings… pic.twitter.com/gG1UQzHQQt

— Steven Kay Cash (@ThatFilmGuy93) October 17, 2019
Thankfully, after Twitter got him together, Chadwick deleted his tweet and posted a correct tweet that featured only a photo of Elijah Cummings.
A civil rights icon…

He carried the weight of the world on his shoulders with true dignity and courage. Making Howard proud, always. He will be greatly missed. #RIPElijah pic.twitter.com/nNbtAiEFpz

— Chadwick Boseman (@chadwickboseman) October 17, 2019
Is This Your King?! Chadwick Boseman Confused Elijah Cummings for John Lewis in Social Media Tribute is a post from: Gossip On This – Pop Culture, News & Videos