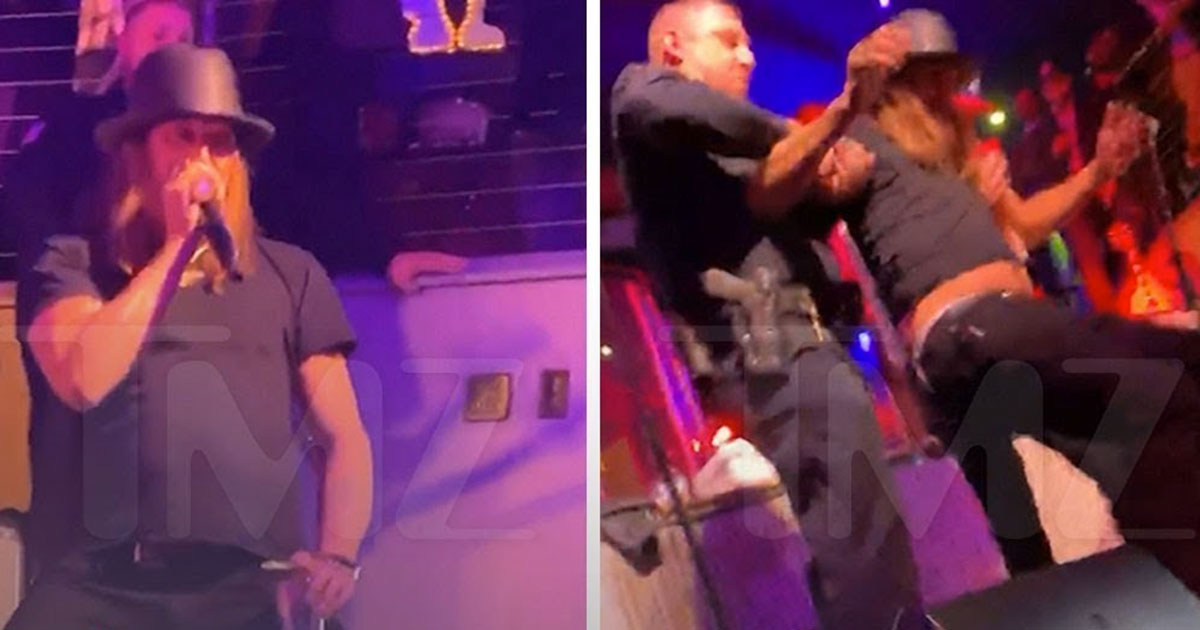 Kid Rock showed his whole entire A-S-S recently at a bar he owns and ended up getting kicked off the stage after going on a drunken rant about Oprah Winfrey.
TMZ reports that the incident went down last week at his restaurant/bar, Big Ass Honky Tonk Rock 'N Roll Steakhouse, in Nashville, Tennessee.
While addressing patrons, Kid Rock took aim at Oprah Winfrey and other famous TV talk show hosts, like The View's Joy Behar and Kathy Lee Gifford:
"I'm not a bad guy. I'm just an honest guy that says, 'Hey, I don't like Oprah Winfrey or Joy Behar. They can suck d**k sideways,' […] Sorry, mom…. F**k Oprah. F**k Kathie [Lee] Gifford…. I'm not the bad in the equation. I'm the f**kin' guy you want—like, 'Hey, he's pretty cool.'"
Kid went on to say that just because he hates these people, especially Oprah, that doesn't make him a racist, however, some people in the crowd disagreed.
Rock also seemingly offered an explanation behind his rant via Twitter, saying his beef with Oprah started when producers of her show asked him to "write down 5 reasons why [he] loved [Oprah]."
"I said f**k that and her," he said. "End of story."
My people tried to get me to do The Oprah Winfrey show years ago and her people wanted me to write down 5 reasons why I loved her and her show…???? I said fuck that and her. End of story.

— Kid Rock (@KidRock) November 29, 2019
WATCH: Kid Rock Kicked Off Stage at His Own Bar After Drunken Rant About Oprah is a post from: Gossip On This – Pop Culture, News & Videos